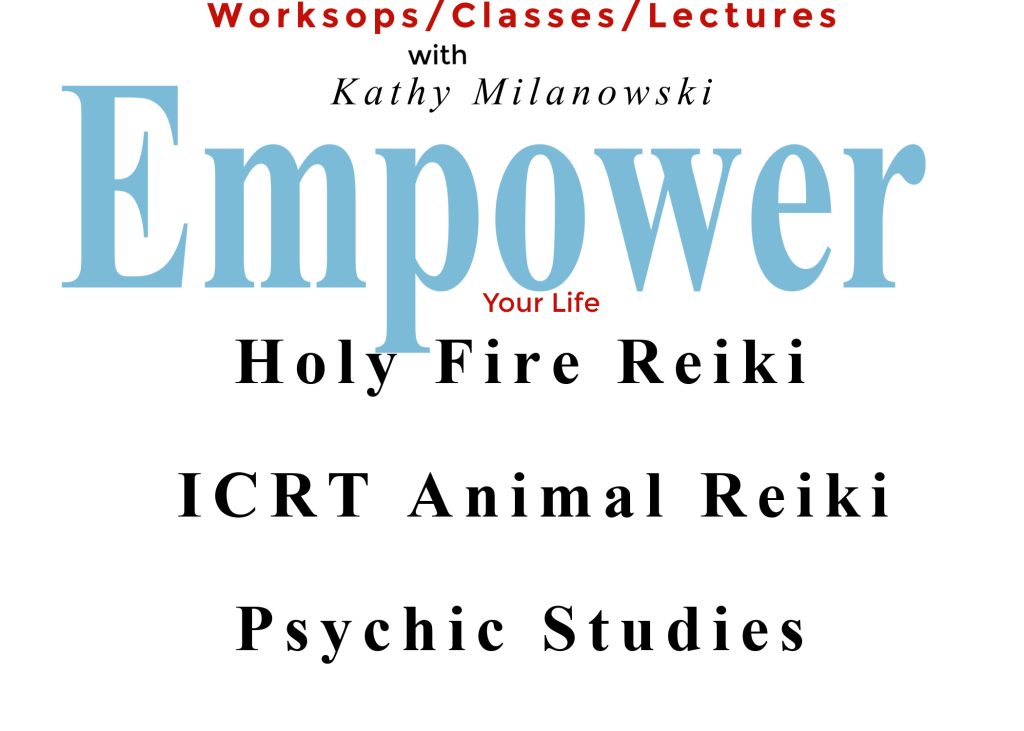 Join Kathy in both types of environments, IN Person, or Online/LIVE. She offers that sacred space for your inner growth.
I have witness Reiki has changed so many lives to the better, including me. Reiki works with everything as it empowered your steps toward learning about your own authentic path deeper. I look forward to seeing you in our classroom.
In Person Class, Deerfield Wisconsin, This workshop is offered in person at Kathy's wellness center located in Deerfield Wisconsin
On line / computer Live Class, This workshop is live with Kathy using an online interface with Zoom
Online/Live & IN-PERSON/Wisconsin, This workshop is offered both in person and online.
Design your own class date/times, max count 4 students, Get a few friends together with a private setting with Kathy, learn Reiki together! No maximum if done by online/live. Covid county guidelines in person.
Join Kathy as she welcomes you with her heart in her classroom. Kathy is a Licensed Reiki Master Teacher (LRMT) with the ICRT, International Center of Reiki Training. Along each Holy Fire workshop you complete of Kathy's you will be provided a certificate & materials recognized by the ICRT and a year membership with the fantastic magazine Reiki News! International postage for manual is additional.
Kathy offers many types of workshops: Either in person or Virtually. Holy Fire Reiki, Children's Reiki, All love, Crystal Grids, Nature outings and Field-Trips. She is a sound practitioner, Akashic Record Reader, & Officiate for weddings and Reiki ceremony.
Holy Fire® Reiki
Reiki 1 & 2
Cost:$495.00
10/19/2022 to 10/20/2022 IN PERSON
11/5/2022 to 11/6/2022 ONLINE
2023 Schedule
1/7/2023 to 1/8/2023 IN PERSON
3/4/2023 to 3/5/2023 ONLINE
5/10/2023 to 5/11/2023 IN PERSON
9/16/2023 to 9/17/2023 IN PERSON
11/12/2023 to 11/13/2023 IN PERSON
Master
Cost: $1295.00
prerequisite Reiki 2 of any lineage.
12/9/2022 to 12/11/2022 In Person
2023 Schedule
1/13/2023 to 1/15/2023 ONLINE
5/12/2023 to 5/14/2023 IN PERSON
9/22/2023 to 9/24/2023 IN PERSON
11/18/2023 to 11/20/2023 IN PERSON
Karuna
Cost: $1295.00
prerequisite Reiki Master of any lineage.
1/20/2023 TO 1/22/2023 ONLINE
10/13/2023 to 10/15/2023 IN PERSON
Animal Reiki Classes
Reiki 1 &2 ( Animal Reiki)
Cost:$495.00
prerequisite Reiki 2 of any lineage.
9/16/2022 to 9/17/2022  IN PERSON
10/21/2022 to 10/22/2022 IN PERSON
11/08/2022 to 11/09/2022 ONLINE co teach with Karen Caig, LRMT
2023 Schedule
2/1/2023 to 2/2/2023 ONLINE/ZOOM
5/27/2023 to 5/28/2023 IN PERSON
8/19/2023 to 8/20/2023 IN PERSON
10/7/2023 to 10/8/2023 IN PERSON
12/2/2023 to 12/3/2023 ONLINE
Master (Animal Reiki)
Cost: $1295.00
prerequisite Animal Reiki 1 &2 & Reiki Master of any lineage
10/23/2022 to 10/25/2022 IN PERSON
12/3/2022 to 12/5/2022 IN PERSON
2023 Schedule
2/3/2023 to 2/5/2023 ONLINE
6/1/2023 to 6/3/2023 IN PERSON
8/21/2023 to 8/23/2023 IN PERSON
12/4/2023 to 12/6/2023 ONLINE
Psychic Developmental Studies
with Oracle Cards
Price: $111.00, Includes anatomy and physiology, techniques, practicum, empowerment.
shipping of the cards. *There is no International shipping"
2022 Schedule
October 1st 9am-330pm, CST In Person Deerfield, Wisconsin
December 14-15-16 600-800, CST ZOOM/Online/LIVE
2023 Schedule
Febuary 12th 9am-330pm, CST Zoom/ONLINE/LIVE
April 8th 9am-330pm, CST In Person Deerfield, Wisconsin
July 22nd 9am-330pm, CST In Person Deerfield, Wisconsin
October 21st 9am-330pm, CST In Person Deerfield, Wisconsin